When you're craving a little more intensity, F1 will help you strengthen and build specified muscles to get the edge. Whatever stage of fitness or life you'll find these workouts that support your goals.
This strong and steady flow will open and awaken your whole body, leaving you feeling balanced, energized, and ready to compete or greet the day. You'll increase your range of motion, build those important stabilizers, fast-twitch muscles, and enhance muscle performance.
I really enjoy training a F1. They bring a tone of knowledge and professionalism to every workout and push me to acheive the best possible results for me.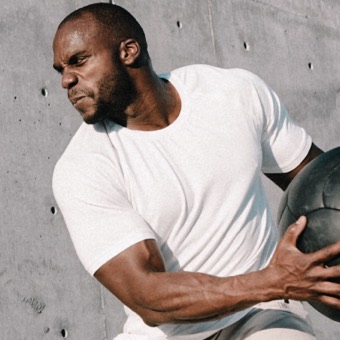 There are many personal trainers, but few have a vast amount of specialized fitness knowledge with a diverse personal training plan. F1 challenges me, allowing me to be in peak shape while serving in the Army. Love the energy of the guys who workout there. 
"I drive 25 minutes out of my way to train at EAD. It's worth every mile. The coaches are amazing and work hard to help you reach your goals.  They have helped me become a stronger person physically and mentally. It's a great environment and the people that come to EAD are enthusiastic and supportive. If you are looking to make a change in your fitness routine give EAD a try. I am so thankful that I did. It changed my life!"